"[A] beautifully multifaceted story… Highly recommended." —The New York Times
Andrea Hairston's historical fantasy Will Do Magic for Small Change presents a tale of alien science and earthbound magic and the secrets families keep from each other.
Cinnamon Jones dreams of stepping on stage and acting her heart out like her famous grandparents, Redwood and Wildfire. But she's always been theatrically challenged. That won't necessarily stop her! But her family life is a tangle of mysteries and secrets, and nobody is telling her the whole truth.
Before her brother died, he gave Cinnamon The Chronicles of the Great Wanderer—a tale of a Dahomean warrior woman and an alien from another dimension who perform at the 1893 Chicago World's Fair. They are a story of magic or alien science, but the connection to Cinnamon's past is unmistakable.
When an act of violence wounds her family, Cinnamon and her theatre squad determine to solve the mysteries and bring her worlds crashing together.
REVIEWS
"This is one of those books you start and realize you've been waiting to read for a long, long time without knowing. Will Do Magic for Small Change is a deep breath, a good friend, a heartbreaking, game-changing, life-affirming, truth-telling powerhouse. I love this book." —Daniel José Older
"Andrea Hairston's vision is breathtaking. She weaves sweeping historical narratives and mythology with the wisdom of the elders, and shines light on the pressing issues of the day. In her hands language is a blessing, and the familiar and the fantastic become magic, one and the same." —Sheree Renée Thomas
"The entire work is filled with magic, celebrating West Africans, Native Americans, art, and love that transcends simple binary genders. Hairston's novel is a completely original and stunning work." —Publishers Weekly
"This book glitters with West African magic, unconventional love, and creatures you won't forget." —BuzzFeed
A Best of 2020 Pick for Kirkus Review's Best Books of 2020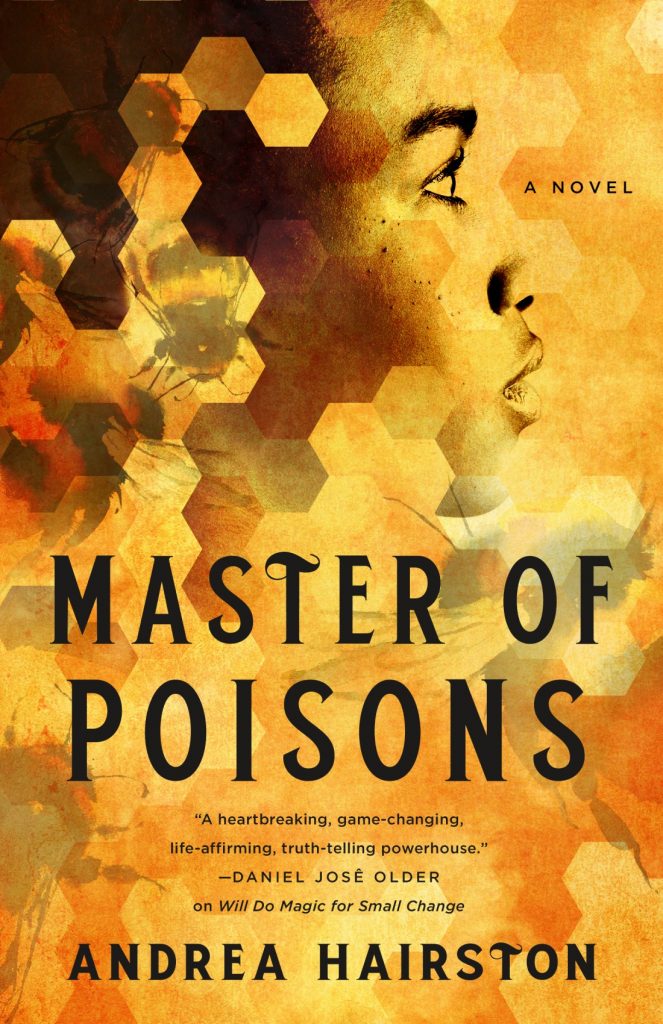 Winner of the Otherwise Award and the Carl Brandon Kindred Award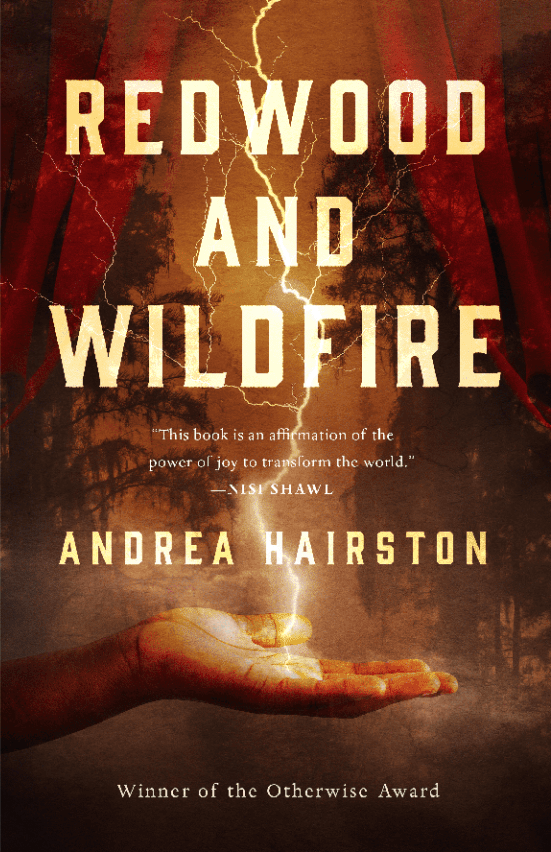 PUBLISHERS WEEKLY REVIEW OF REDWOOD AND WILDFIRE
Hairston (
Master of Poisons
) conjures a powerful coming-of-age saga highlighting hoodoo magic and the power of storytelling and set in an alternate 1890s American South. Black teen Redwood Phipps's magic might be even more potent than her mama's, and her confidence, fiery spirit, and hoodooing habits may be too much for the folks of Peach Grove, Ga., Black or white. Irish Indigenous Aidan Wildfire Cooper honors his promise to keep an eye on her after her mother is killed by a racist mob.
READ FULL REVIEW
Aspects of History and Future: Announcing Five Books From Andrea Hairston
Tordotcom Publishing is excited to announce an exciting deal with the incredible Andrea Hairston. Andrea's most recent book, Master of Poisons, was chosen by Kirkus as one of the Ten Best Sci…
Worldcon's 2021 Hugo Award Ceremony Welcomes Andrea Hairston as New Co-Host | Tor.com
Andrea Hairston will be joining Sheree Renée Thomas as co-host of this year's Hugo Award Ceremony, set during DisCon III (aka the World Science Fiction Convention, aka Worldcon) later this month.
Welcome | Arisia 2022 • January 14-17, 2022
Arisia is planning an in-person convention in January 2022 at the Westin Boston Waterfront hotel. All attendees will be required to be fully vaccinated.