Schedule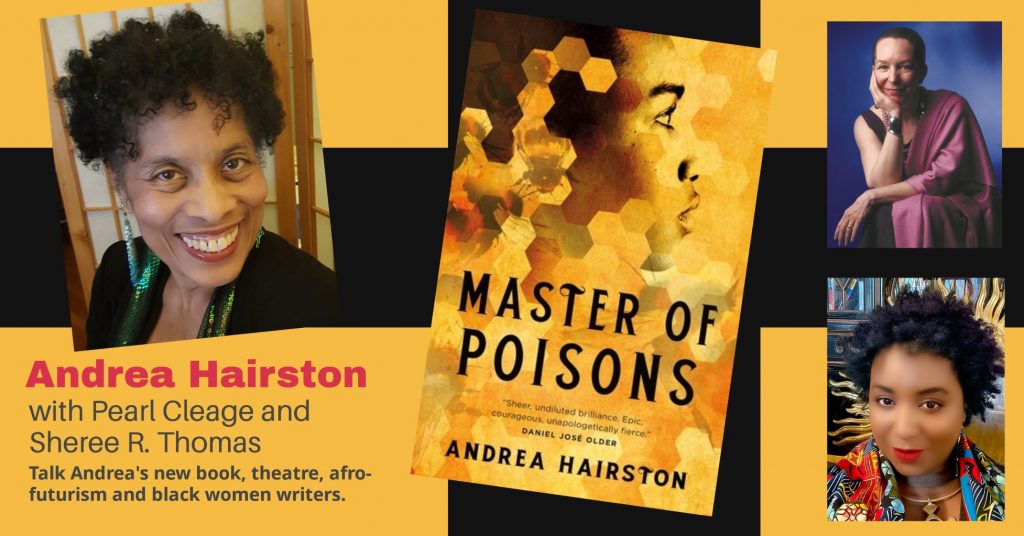 The Smith College Department of Theatre and the New Play Reading Series are excited to host an evening of readings to celebrate the release of Master of Poisons a new novel by Andrea Hairston, Louise Wolff Kahn Professor of Theatre and Professor of Africana Studies via Zoom on September 24 at 7:30 pm. Joining Andrea in conversation about Master of Poisons, theatre, afro-futurism, and black women writers are award-winning playwrights and authors Pearl Cleage and Sheree R. Thomas who will also read from their own work.
To register clink this link:
https://forms.gle/rAVysuGkf8PpyGM48
Broadside Books will have signed copies of Master of Poisons that you can pick up if you live in the area or Broadside will ship a copy to you.
https://www.broadsidebooks.com/
Broadside Bookshop, Inc.
247 Main Street, Northampton, MA 01060 413-586-4235 . We're dedicated to good books, personal service and community involvement. Through the search bar above you can go beyond books we have in stock to tap into a wider universe of some 2.4 million titles.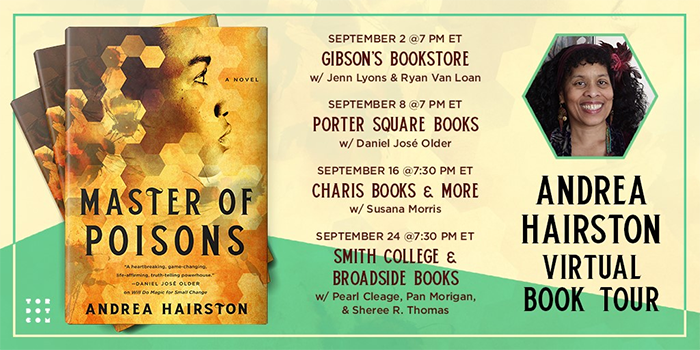 Master of Poisons will be at bookstores on September 8, 2020 and I embark on a virtual tour!
September 8 at 7:00 PM
Porter Square Books is pleased to present a virtual talk with Andrea Hairston, author of Master of Poisons, in conversation with Daniel José Older! 
Award-winning author Andrea Hairston weaves together African folktales and postcolonial literature into unforgettable fantasy in Master of Poisons.
This event is hosted on Crowdcast, and is free and open to all! Daniel José Older is a marvel and together we will talk up a storm!
https://www.portersquarebooks.com/event/virtual-andrea-hairston-daniel-jos%C3%A9-older-master-poisons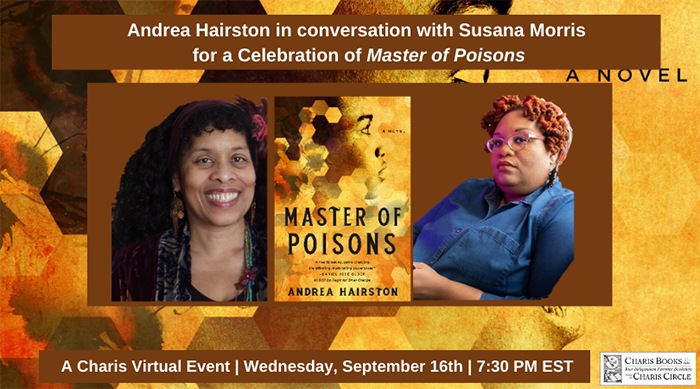 September 16 at 7:30 PM
Charis Books and More–Your Independent Feminist Bookstore-– welcomes Award-winning author Andrea Hairston in conversation with Charis Circle Board Chair and author Susana Morris for a celebration of Hairston's unforgettable postcolonial fantasy novel Master of Poisons.
https://www.charisbooksandmore.com/event/andrea-hairston-conversation-susana-morris-celebration-master-poisons
Andrea will be attending:
---

International Conference on the Fantastic in the Arts: Climate Change and the Anthropocene
March 18-21, 2020 Orlando, Florida
(Cancelled)
---

WISCON– a feminist science fiction & fantasy convention held annually in Madison, Wisconsin.
May 21-25, 2020
---

Readercon–The conference on imaginative literature, thirty-first edition.
July 9-12, 2020
Boston Marriott Quincy, Quincy, Massachusetts.
---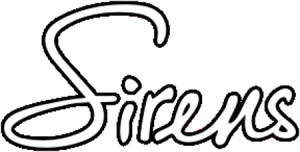 Sirens– dedicated to discussing and celebrating the remarkable work of women and nonbinary people in fantasy literature.
Denver, CO, Oct 22-25, 2020
---
PAST EVENTS:

Arisia 2020 • January 17-20, 2020 •
Westin Boston Waterfront
New England's Largest, Most Diverse Sci-Fi & Fantasy Convention
Event Details
---